Regardless of type of the business, every business owner must allocate a marketing budget to reach its target customers. Large businesses spend millions while medium and small-sized businesses SME's spend within their limited budget. In every case, the integral part of a marketing campaign is Marketing ROI. Therefore, it is essential to understand why ROI is significant and how it works.
A business may spend a huge amount on marketing. But without a marketing ROI, it is impossible to determine whether it has invested in the right marketing strategy or not. So calculating return over investment is a must for every business.
Why to Understand Marketing ROI ?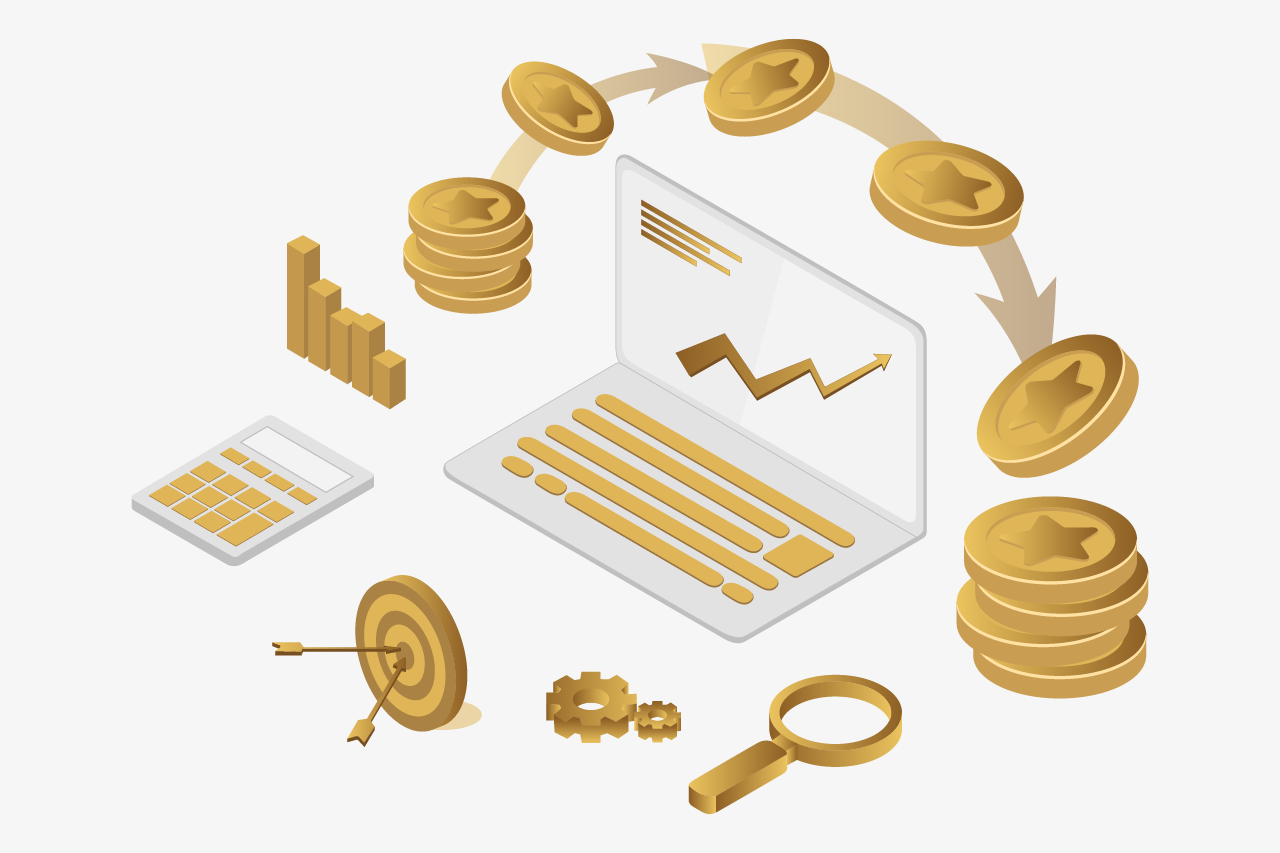 Marketing is the combination of multiple strategies and it is important to figure out which works better than the others. If you are investing more and getting less in return, how can it be useful for you or your business growth?
Marketing ROI helps you analyze individual marketing metrics that are involved in sales activities. Additionally, it helps you improve strategies and boost performance resulting in better end results. The ROI insights will also help in making the most effective business decisions for future endeavors.
Let's shed some light on the question why ROI is considered so significant in marketing.
1: Analyze Strategic Performance
If you implement a marketing strategy that does not work so well, what do you do? You choose another one. However, you would like to choose a strategy for your company that is more effective and it might be digital marketing, sponsored ads, social media marketing,direct or conventional marketing or email marketing. But how do you decide which one is the most effective option for your type of business?
➔ Sponsored ads – you made an investment of around 10,000 riyals in sponsored ads while you earned 20,000 through sales.
➔ Social media marketing – you made an investment of around 10,000 riyals while in return you earned 25,000.
➔ Email marketing – on the other hand, you invested 3,500 riyals in email marketing and in response, you earned 5,000.
The figures should be enough to understand Return over Investment in each marketing strategy. In the above case, social media marketing has turned out to be the most effective strategy where investment is 10,000 riyals while the return is 25,000 riyals.
2: Determine Who Responds Positively
The second biggest reason to consider ROI is that it will help your company analyze the behavior of your audience. You may be targeting different groups of potential customers, for example:
➔ Age Groups such as people from 18-28, 29-38, 39-48, and 49-60
➔ Professional Groups such as students, teachers, businessmen, housewives, cooking lovers, etc.
➔ Regional Groups such as people living in Riyadh, Al Kharj, Jeddah, Mecca, Madina, Al Khobar, Dammam, Jizan, Najran, Al Qassem etc.
Once you determine the type of audience responding to your ads, you can focus on this particular group in your campaign. In this way, you can invest less in marketing and earn more in return.
How Does It Work? Calculate ROI with a Basic Formula
The calculation of ROI is simple in cases of small businesses and small investments as you just have to minus total expenses/investment from the total sales.
● Positive: If you have earned more profit than your investment, you will touch the positive ROI.
● Negative: On the contrary, if your total income from the sale is less than the investment you made, you suffer loss and touch the negative ROI.
ROI Calculation with an Example
Let's take an example of a clothing business owner Mr. Ibrahim.
Mr. Ibrahim, the owner of a clothing business in Al Riyadh, hired a digital marketing agency to develop his marketing strategy. The strategy worked so well and he earned a big profit in return. The ROI formula will be like this:
Net Profit / Total Investment * 100 = ROI
Now see how this formula works with Mr. Ibrahim's clothing business strategy.
1: Mr. Ibrahim made an investment of 80,000 Saudi Riyal in the purchase of clothes.
2: His digital marketing campaign cost him 45,000 Saudi Riyal in form of agency expenses, advertisement etc.
3: After the sale of the entire stock, the net sale comes to 180,000 Saudi Riyal. What would be the ROI?
Net Sale 180,000 Saudi Riyal – Minus Expenses (80,000 + 45,000= 125,000 Saudi Riyal )= ROI is 55,000 Saudi Riyal
ROI = Net Profit / Total Investment * 100
● Return over Investment = 55,000 / 125,000 = .44 * 100
● Return over Investment (ROI) = 44%
On the other hand, if your marketing strategy fails and you suffer a loss, you will notice a negative figure in the formula. Let's see this example
● Net Loss = 5,000 Saudi Riyal
● Investment = 125,000 Saudi Riyal
● Return over Investment = -5,000 / 125,000 = 0.04 * 100
● Return over Investment (ROI) = -4%
The formula is straightforward and you can apply it in any type of business. However, you must keep in mind that there may be other factors as well which should be included in the calculation, for example:
➔ Time spent
➔ Accidental cost
➔ Hidden costs
➔ Additional charges
➔ Other
All such factors may impact actual ROI and therefore, you must include everything to find out the accurate ROI figure.
Choose the Most Effective Marketing Metrics
You must adopt a maximum revenue-generated approach while planning the digital marketing strategy. In fact, it helps you remain focused on your ultimate target and that is an increase in sales and profit. However, you have to keep rethinking your marketing metrics for better results.
1: Metrics that Provide Insights
The metrics you choose must give you the information that assists in making even better marketing decisions. If you choose a few metrics only because they seem easy to implement, it does not guarantee the results in your favor. In short, these metrics must be helpful in determining the ROI.
2: Metrics that Set Priorities
When you interconnect various aspects of your marketing plan and strategy such as social media campaign, ad performance, account performance, it becomes easier to adopt the most powerful metrics. Additionally, you can prioritize return on investment.
3: Metrics that Engage Customers
In a digital marketing strategy, the first step to attract an audience is to engage them with social media posts. You may directly connect with users, sell your products or run an event to attract maximum users. No matter what you do, every metric goes back to your return on investment. Therefore, you must figure out what metrics are performing well on social networks.
Your passion will compel you to consider the most effective marketing strategy to achieve your business goals. By putting the goals and best ROI in the first place, we The Marketing Trendz can create a cost effective and higher profit generated marketing strategy for your business.
How Can We Help You?
Are you looking for an ROI-focused digital marketing strategy? TheMarketingTrendz can help you choose the most effective high revenue sales-generated marketing strategy and metrics. TheMarketingTrendz is a Saudi based award-winning digital marketing agency serving its clients for the past decade.
Contact us Now! To take your business to the new heights of success.