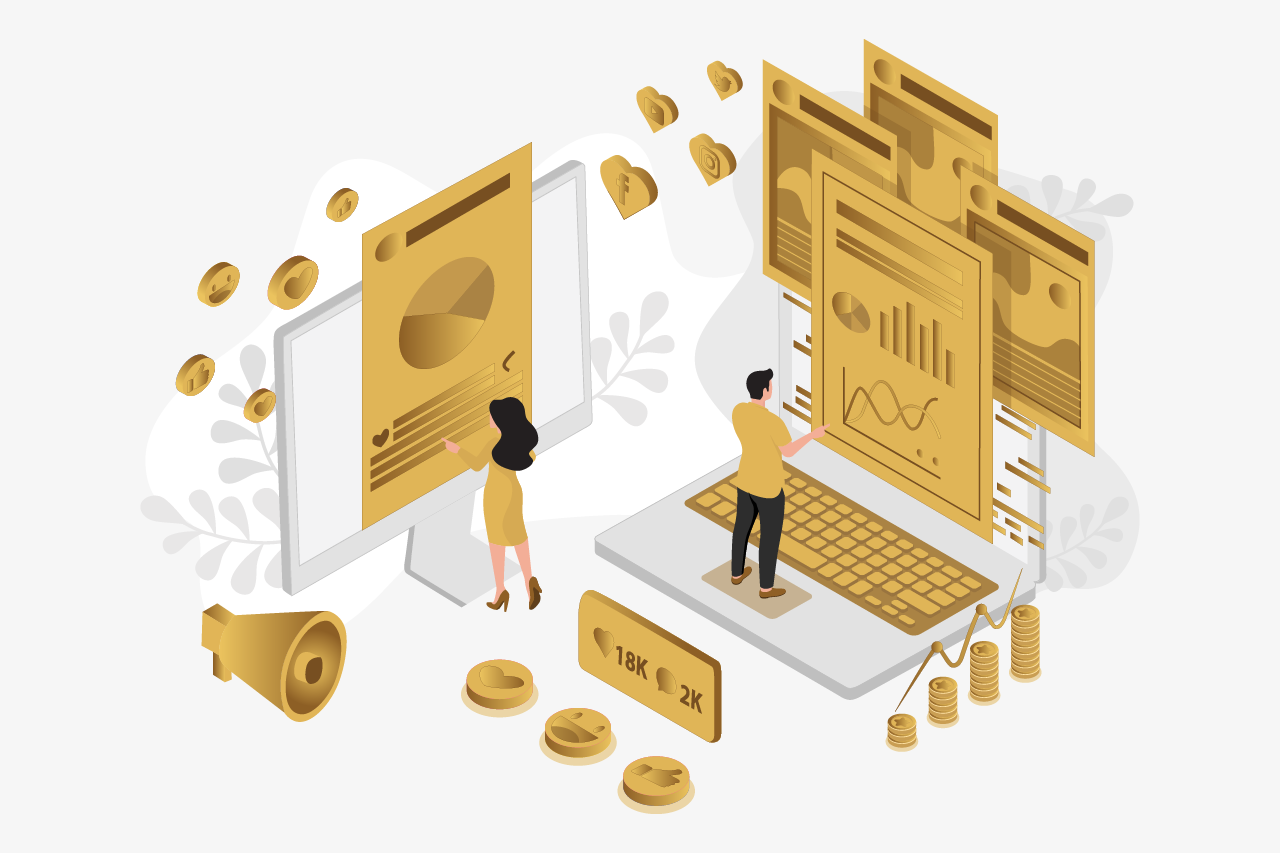 TMT – The Marketing Trendz is one of the leading digital marketing and social media management agencies in Saudi Arabia. If you are a business owner in Saudi Arabia, you should think about seeking the marketing strategy assistance of TMT, that's because TMT is offering you the chance to run the most effective social media marketing campaigns. You can fully handover the social media marketing campaigns to TMT as they will take care of all aspects of the campaign, including content, creative development, community management & paid advertisements.
Here are some of the ways how TMT – The Marketing Trendz offers its services. Based on these facts, you can decide whether you are going to seek the assistance of TMT or not to grow your brand in Saudi Market, including Riyadh, Jeddah, Dammam, Dhahran, Khobar, Makkah, & Madina.
Social Media Management& Social Community Management
Handover your business social media accounts management to TMT including posting, planning, creative, content creation and publishing, TMT Saudi based social media management team will help you to get the desired best results. Our team will be able to take complete control over the social media management activities including all social media channels: Instagram, Snap Chat, Facebook, Twitter, YouTube, TikTok and Google Ads.
TMT specializes in following services:
Social Media Channels Content Management, including Ad Campaigns
– Creating unified social media channels for the brand or services
– Advanced channel based metrics
– Sharing creative and content to the specific and targeted audience
– Dedicated Saudi staff for social media management & content creation
– Developing the best social media community management strategy
– Social Media Advertising & Marketing campaigns management
– Leads & Conversion – ROI, CTR, Engagements, Views, Clicks, Impressions and more….
– Channels growth analytics and reporting
TMT will analyze your business and come up with an effective social media marketing strategy including Google Ads, digital marketing, programmatic advertising and community management to increase brand awareness. Hence, your business will be able to effectively engage with the targeted audience and reap maximum benefits out of it, with the assistance of TMT, your business will be able to develop the most effective social media strategy. Most of the marketers and business owners don't focus on content management when they try to increase leads and conversions via social channels. If you are one of them, you need to know that you are missing out a variety of opportunities. Hence, you should give priority towards social content management. When you engage with the community, you can increase the overall brand visibility. As a result, you will find it as an easy task to convert potential customers.
Offering Customer Care Through Social Media Channels
Social media networks are a great channel available for you to engage with your customers. Therefore, you can think about using social media to offer customer services as well. Most of the companies have now figured out the importance of offering customer care through social media. You can do the same as well and you will never get disappointed with the results that come along with it.
The customers of your business will find it as an easy task to get connected with your business through social media. Therefore, you will be removing the difficulties that your customers have to face when they are trying to get in touch with one of the customer support specialists for example via call center or any other customer support channels you are offering. You just need to make your business available for offering customer support through appropriate social media channels. TMT will be able to help you with that, while offering customer support through social media, TMT will also be able to help you with experiencing many other benefits. For example, you can improve the existing relationships that you have with customers, gain consumer feedback, and analyze the audience. This will also help you to take your customer loyalty programs to the next level.
Ensuring Crisis Management
With the right social media team, you will be able to use the power of social media networks for crisis management as well. When you come across a crisis situation, you will need to be proactive. This is where you can use social media networks as a platform. It is important to be prepared to act accordingly when such a crisis hits you. TMT's professional and skilled Saudi team will be able to help you with it.
During a crisis, your brand will be bombarded with negative comments. This is where you should have someone to respond to them immediately. TMT will take care of the overall crisis management process and you will never have to worry too much about it. In fact, you can get the assistance to transform a situation of crisis to your advantage.
Customer Retention
When the social communities are growing, your brand will have to face a variety of new challenges. For example, you will have to struggle hard in order to create the best content, which can keep the audience engaged. TMT will be taking care of it. Therefore, you don't need to worry about going forward with brainstorming sessions to come up with new content.
TMT has got local Saudi expert content strategists. They know how to come up with new content related to your brand. They will not just come up with random content but will specifically come up with content that can go viral. Therefore, you will be able to overcome competition that you have to face from other brands on social media feeds and gain customer attention. Content shared on your social media profiles will be in a position to interact with your audience.
TMT will monitor the themes and topics that your brand has been exploring in the past and come up with new content. This will assist you to make sure that you are not being repetitive with the content. All the content shared through your channels will be targeting your audience. Therefore, you can easily retain the loyal fans of your business, while attracting new audiences for your brand and services.
Brand Advocacy
Community management goes hand n hand with advocacy. This is where you will figure out the super fans as well as brand advocates on social media and engage with them. This will also help you to take your brand to greater heights. On top of that, you will receive all the support that you need to offer community care as well.
With the help of social media networks, you can easily identify the super fans of your brand. They will be the potential micro-influencers and brand ambassadors as well. TMT will help you with discovering them through the correct analytics tools. This will help you to figure out the most frequent engagers with the brand. Then you can get their assistance to create a positive impact on your brand.
As you can see, TMT can help you in many different ways to take your brand to greater heights with social media. Hence, it is worthy to partner with TMT and experience all the great returns that come on your way.
Get in touch with the experienced Saudi Talent to discuss your project now!!